LEE ROBY - MAN ON A MISSION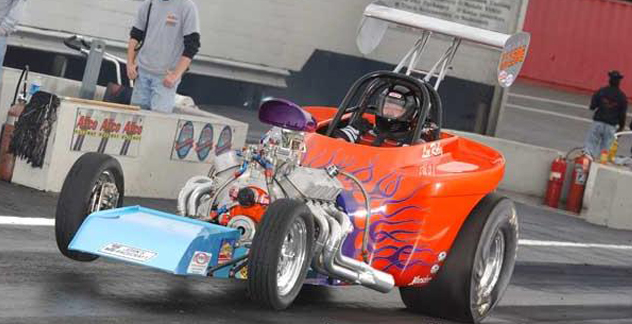 THE STORY
Anyone who has met Lee Roby would probably describe him as the big teddy bear type. Lee is a big man, standing nearly 6'3 tall. When standing in a room with him you know he is there. He is one of the nicest people you will ever meet. Lee has always been a great person. I'm telling you this because the racecar that he drives is the complete opposite. This car is a flat out, nasty beast to drive. It has no suspension, it has a 125'' wheelbase and it carries the front wheels for 200 feet on a good run.
This brings me to my point. Lee is a determined man. He competes in a class with all Dragsters and he has proven he can do just that. He is the 2010 New England Dragway Super Comp Champion. He has recently upgraded his engine to a 632 Cubic Inch monster that has propelled him to a 7.43 @ 178mph pass.
Lee is not only a great racer and a crucial member of Team Johns Racecraft, he is also a crew member on my Top Sportsman team.
ON BOARD VIDEO
Coming Soon*